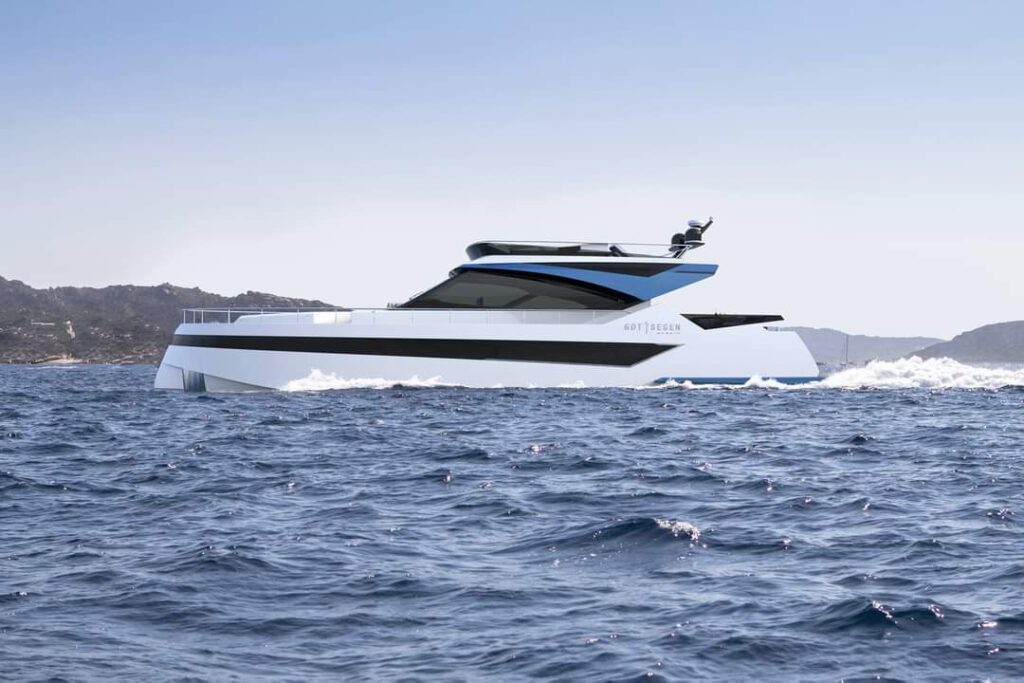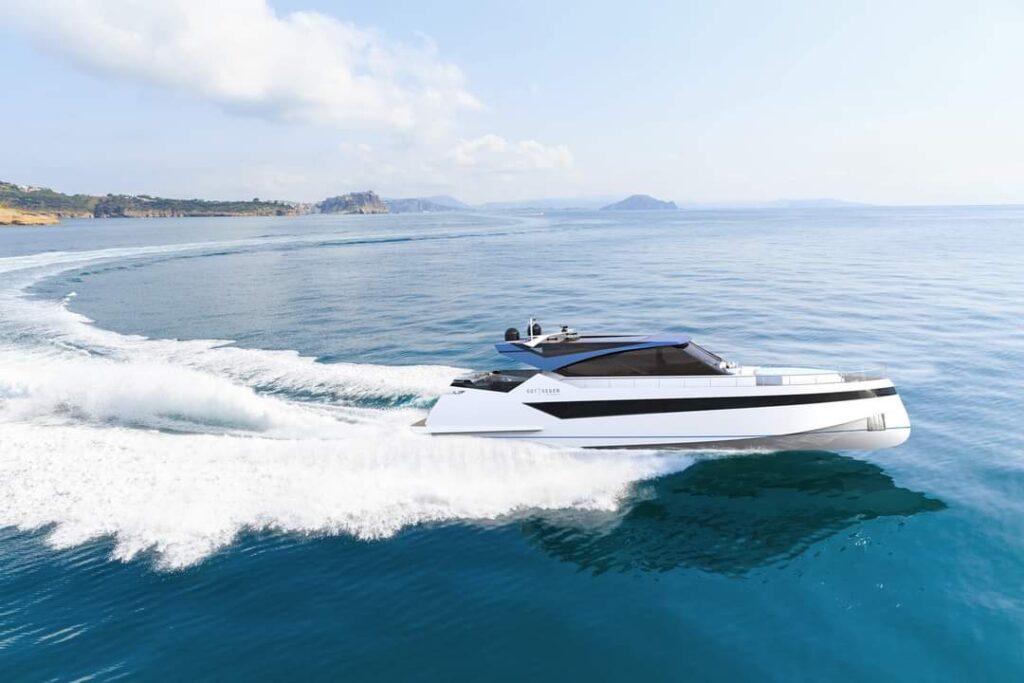 Description
Description
GOTTSEGEN 77 is a 23.50 meter conceptual luxury yacht incorporated with hybrid propulsion system. She is the first of X-Bow design line from our Naval Architectural partner KABE YACHTS. The eye-catching sleek lines, striking use of glass, comfort zone on a bow and innovative look emphasizes Gottsegen's elegant style and catches eyes of the viewers.
With a maximum speed of 30 knots Gottsegen 77 will provide a pure joy of sailing. Her perfect shape promises ideal sailing conditions and performance characteristics. At the same time 8 guest can spend time aboard accompanied by 2 crew members. Ejected part of the bow guarantees more space under deck, which make Gottsegen 77 more comfortable place for a nautical lifestyle.
The interior luxury space is integrated with a main saloon lounge sofas and large windows to gain a panoramic ocean view and scenic island landscape.
Such space shall be transformed into a movie theatre cum karaoke room next to dining areas for up to six people.
描述
GOTTSEGEN 77是一艘长23.50米的概念豪华游艇,带有混合动力推进系统。她是我们海军建筑合作伙伴KABE YACHTS的第一条X-Bow设计线。醒目的圆滑线条,醒目的玻璃材质,弓形舒适区域和创新外观突出了Gottsegen的优雅风格,并吸引了观众的眼球。
最高速度为30节的Gottsegen 77将为您带来纯粹的航行乐趣。她完美的造型保证了理想的航行条件和性能特征。同时8位客人可以在2位乘务员的陪伴下度过时光。船首的顶出部分确保甲板下有更多空间,这使Gottsegen 77成为航海生活方式更舒适的地方。
内部豪华空间与主沙龙休息室沙发和大窗户融为一体,可欣赏到海洋全景和风景秀丽的岛屿景观。 此类空间应被改造成电影院和卡拉OK室,毗邻就餐区,最多可容纳6人。
Layout
Technical Data
Dimensional
| | |
| --- | --- |
| Length Overall | 77.00 Ft. |
| Maximum Beam | 19.70 Ft. |
| Maximum Draft at Full Load | 5.25 Ft. |
| Displacement (Dry Condition) | 65.00Tons |
| Twin Engines: | CAT C18 1150Hp / MAN V8 1000HP x 2 |
| Guest Accommodation | 8 |
| Crew Accommodation | 2 |
Speed
| | |
| --- | --- |
| Maximum Speed | 30 Kn |
| Cruising Speed | 26 Kn |
| Hybrid Cruising | 15 Kn |
| Ultra Long Range | 8 Kn |
| Maximum Range @ ULR Speed | 3000Nm |
Capacity
Fuel Tank
4000 Lts
Fresh Water Tank
1100 Lts
Black / Gray Water Tank
250 Lts
Hybrid Battery
170 Kwh
Fuel Consumption / Hour
Speed

Fuel
8 Kn
10 Lts
15 Kn
25 Lts
17 Kn
55 Lts
200 Kw Generator Mode
23 Lts
Certification : CE-A Construction Material : Aluminum / Composite Interior & Exterior Design : Kabe Yacht
​NOTE: Data above is subjected to customized Requirement.
Hybrid Marine Solution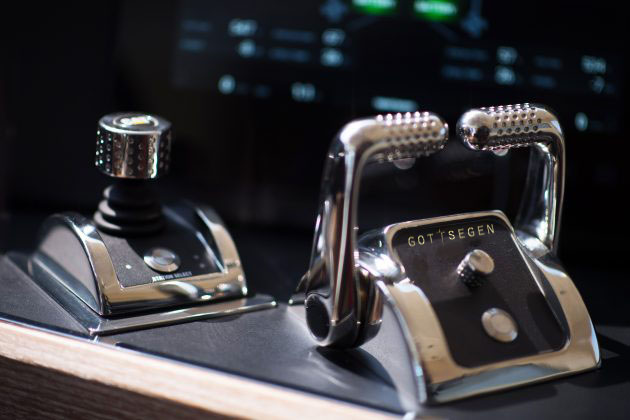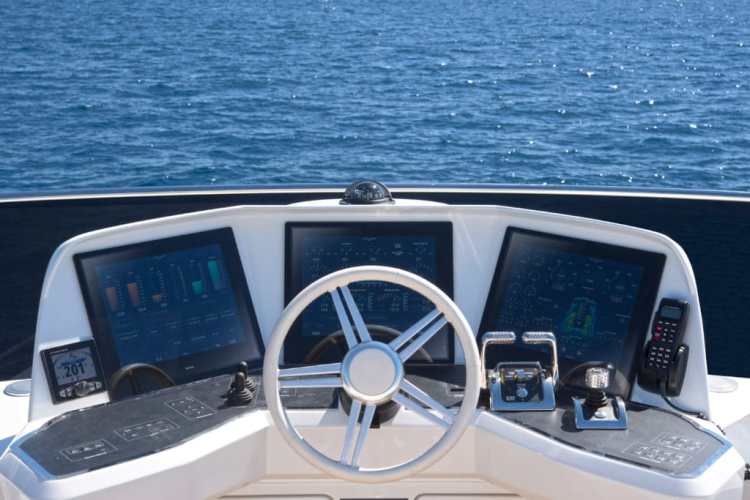 HMS Hybrid Marine Solution provides the necessary solution for today's severe problems of the marine industry. Enormous amounts of fossils are burned every minute to move goods, to transport people or to fulfil other demands. The amounts of gases causing pollution have exceeded critical levels. It is because of this that new regulations for saving and protecting our environment continue to come into effect with increasing severity.
HMS Hybrid Marine Solution offers the technology to fulfill these regulations for the future. Moreover, HMS systems help reducing costs for any company in terms of fuel economy and maintenance for the system.
HMS Hybrid Marine Solution为当今海洋工业的严重问题提供了必要的解决方案。每分钟都会燃烧大量化石,以运输货物,运送人员或满足其他需求。造成污染的气体数量已超过临界水平。正因为如此,有关节约和保护我们的环境的新规定随着严重性的提高而继续生效。
HMS混合船用解决方案提供的技术可满足未来的这些法规。此外,HMS系统有助于降低任何公司在燃油经济性和系统维护方面的成本。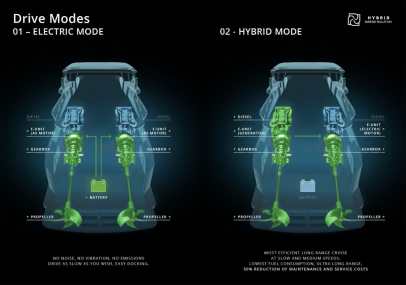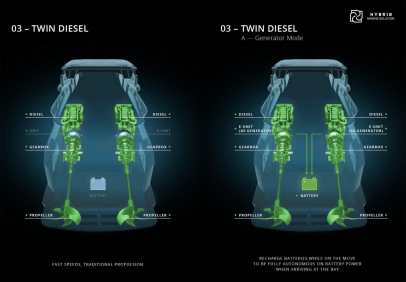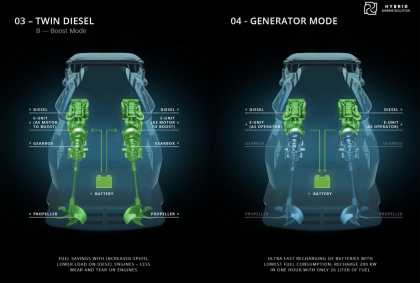 Advantages
Silence
Specially developed E-Unit means that you can whisper in the engine compartment and still be heard. You can enjoy silence totally devoid of motor noise like on sailing ships. Elegantly maneuvering in a marina or cruising through nature reserves (environmental protected areas) in silence allows you to enjoy the environment.
Attention: Other boats might not realize you are here!
Consumption
The HMS Hybrid Marine Solution offers the lowest consumption. Sailing fully Electric the fuel consumption is at 0 Liters / Hour.
In Hybrid mode the HMS has unbelievably low consumption using only a few liters per hour. This reduces time wasted at the fuel station as well as costs for fuel and maintenance.
Sailing in Twin Diesel the HMS offers the possibility to add electric power to support the engines, allowing a significant reduction of consumption by up to 70%.
Vibration free
Going fully Electric no combustion engine is running. The electric motor does not produce any vibration at all. Compared to standard propulsion systems, the HMS creates a completely new feeling when cruising on a boat or yacht.
好处
安静
专门开发的E-Unit意味着您可以在发动机舱中耳语并且仍然可以听到。您可以像在帆船上一样享受完全没有马达噪音的安静。在码头上优雅地操纵或在无声中穿越自然保护区(环境保护区),您可以享受环境。
注意:其他船只可能不会意识到您在这里!
消费
HMS混合船用解决方案提供了最低的消耗。全电动航行时油耗为0升/小时。 在混合模式下,HMS每小时仅消耗几升水,因此消耗量低得令人难以置信。这减少了在加油站浪费的时间以及燃油和维护成本。 HMS可以在双柴油机中航行,可以增加电力来支持发动机,从而最大程度地减少70%的能耗。
无振动
完全用电没有内燃机在运转。电动机根本不产生任何振动。与标准推进系统相比,HMS在船或游艇上巡航时会带来全新的感觉。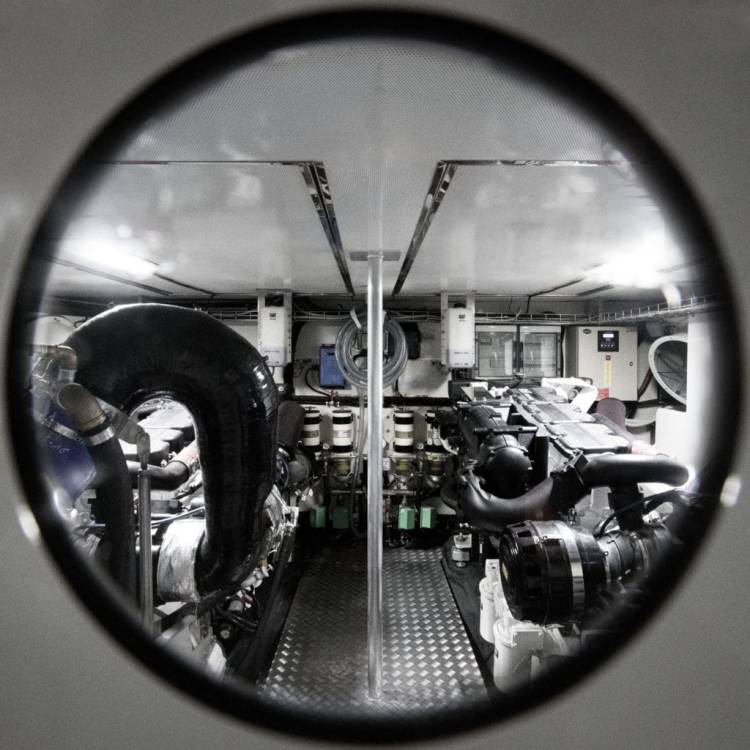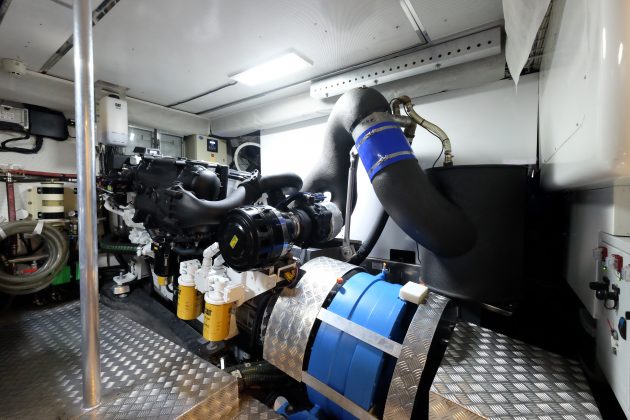 Gottsegen 41 Hybrid Tender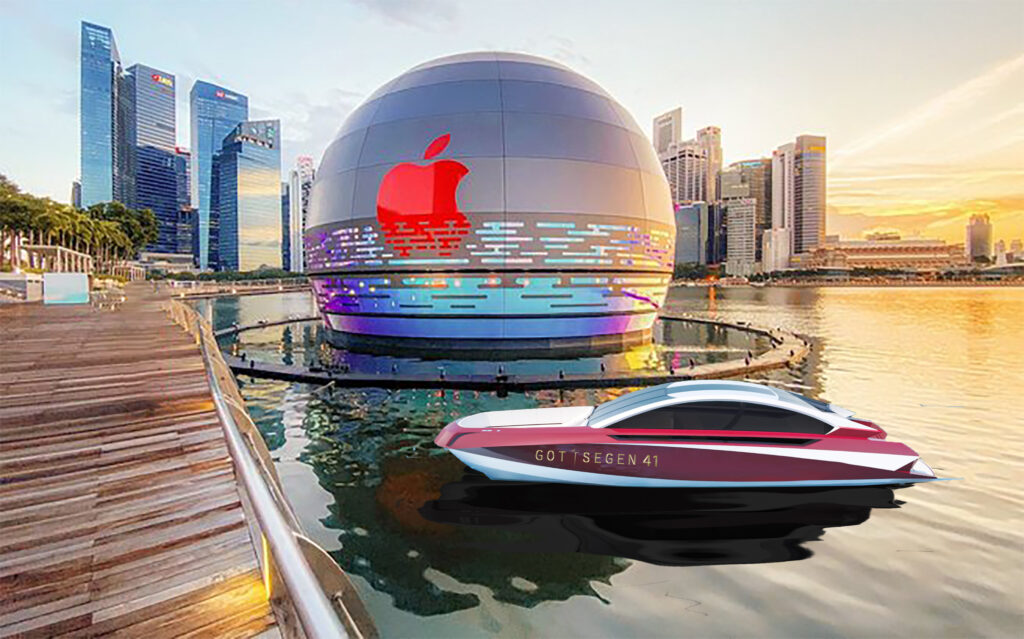 "Our philosophy of creating beauty comes from understanding the essence of the things we create. Just reach and touch the limits.
Children's joy and real passion – this is the whole truth about yachts."
Gottsegen 41 Hybrid Tender
"我们创造美的哲学来自对我们创造事物本质的理解。只要达到并触及极限。
孩子们的喜悦和真正的激情–这就是游艇的全部道理。"
Technical Data
| | |
| --- | --- |
| Length: | 12.9 m |
| Beam: | 2.9 m |
| ​Design draft: | 0.9m |
| Engine Cummin: | BSD6.7 350hp x2 |
| Maximum speed: | 54kn |
| Accommodation: | 12 |
| Crew: | 1 |