Boat Equity Program for New Yacht Ownership
新遊艇所有權的船用股權計劃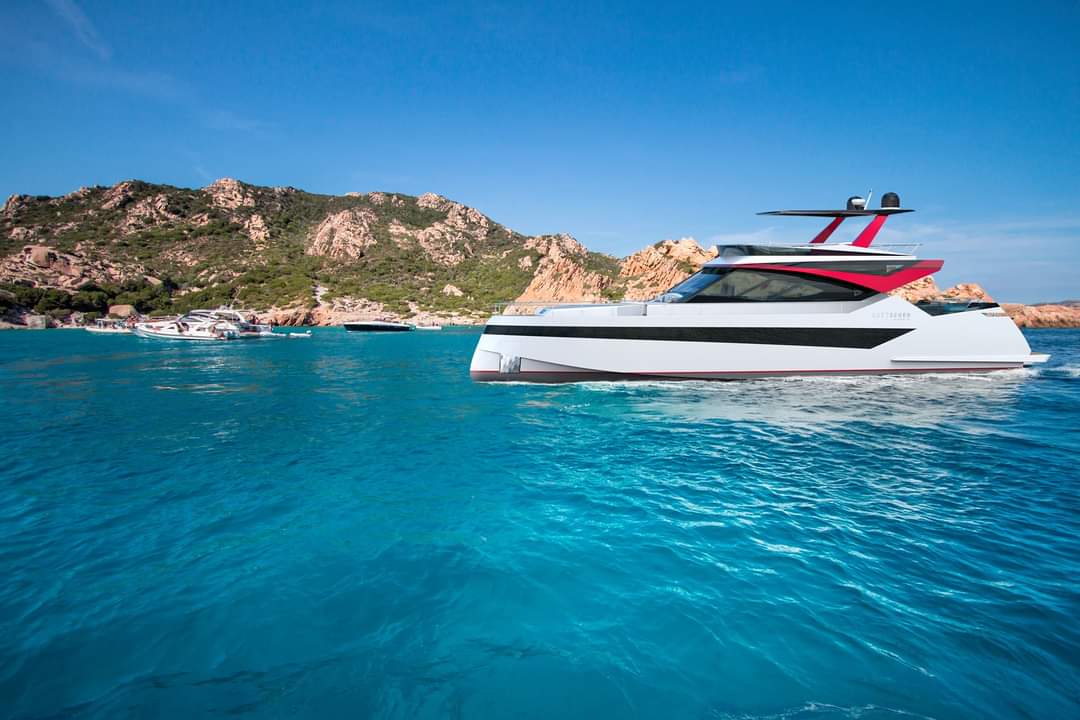 What is Boat Equity?
什麼是船淨值?
This is a yacht / boat arrangement of syndicate for family members and close friends with common interest.
Our high-end, brand new luxury yachts, powerboats, catamarans and pontoon boats each have four (4) to eight (8) equal shares in such an available syndicate to purchase.
Our boat share is really the ultimate way to own a luxury yacht or a boat economically and the best way to make your boating dreams and nautical lifestyle possible. Boat Share is really having it all with the experiential excitement of owning a boat with much lesser commitment especially for her maintenance.
And definitely you are only sharing the total cost instead of sharing your time on the water with other owners. The shared cost of a luxury yacht or boat gives you a nautical lifestyle with a wonderful-live life to the fullest- for just a small fraction of the outright cost.
這是為有共同興趣的家庭成員和密友組成的集團的遊艇/船安排。 我們的高端全新豪華遊艇,摩托艇,雙體船和浮橋船在這樣的可用集團中各有4 -8 等份。 我們的船隻共享確實是經濟擁有豪華遊艇或遊艇的最終方式,也是使您的划船夢想和航海生活方式成為可能的最佳途徑。乘船共享的確擁有所有這一切,這是因為擁有一艘船的經歷令人興奮,而船的投入則要少得多,尤其是在維護方面。 當然,您只需要分擔總費用,而不用與其他所有者分擔水上時間。豪華遊艇或輪船的共同費用可為您帶來航海生活,讓您過上最美好的生活,而費用卻只是一小部分。
How Boat Equity works?
船淨值如何運作?
Your equity in such boat share is your monthly fee payment for maintenance expenses and running costs (excluding fuel on certain boats). Your 12.5% – 25% boat ownership is your entitlement of a minimum of 40 – 80 days per annum, and unlimited access standby if necessary in case of no booking by other Owners.
Normally most Owners report that they use their boat more than they would do on their own boat because they need to plan ahead and make an advance booking, and ready to go boating on water.
您在該船份額中的權益是您每月支付的維護費用和運行費用(不包括某些船上的燃料)。您擁有12.5% – 25%的船所有權是您每年至少40 – 80天的權利,並且在其他船東不預訂的情況下,如有必要,可以無限制地待命。 通常,大多數船東報告說,他們使用自己的船比使用自己的船更多,因為他們需要提前計劃並提前預訂,並準備在水上划船。
Live Life To The Fullest! 豐滿你的生活!
Upon arrival with friends, family or work colleagues and welcome on board of your well-maintained boat, you are already feelling relaxed, before cruising away from the marina.
Your new boat is invariably fitted out with plenty of extras, for example: tender, outboard, iSUP, iKayak, fishing gear, coffee maker, TV, air conditioning, appliances, sound system, fine dining , and etc.
And when you arrive back at the marina, you simply hand your boat back and home sweet home. We will take care of all the cleaning, slipping, re- fuelling and maintenance.
Live life to the fullest with balance Nautical Lifestyle !
與朋友,家人或同事一起抵達後,在保持良好狀態的船上歡迎您,在離開碼頭前,您已經感到放鬆。 您的新船總會配備很多附加功能,例如:招標,舷外, iSUP,iKayak,捕魚裝置, 咖啡機,電視,空調,電器,音響系統,高級餐廳等。 當您回到碼頭時,您只需將船交還回家即可。我們將負責所有清潔,打滑,加油和維護工作。 平衡航海生活方式,充實生活!