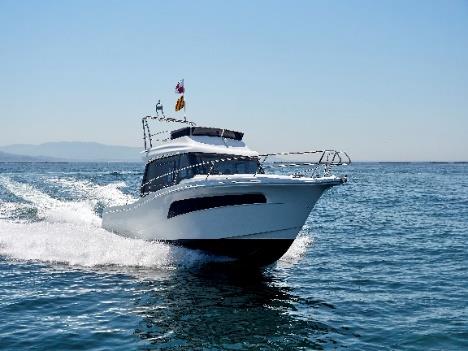 New Rodman 1090 Evolution Flybridge Version
During the month of July, the first two units of the new Rodman 1090 Evolution Flybridge version have been delivered.
The Rodman 1090 Evolution is a fully renewed boat in line and style, yet maintaining all the power and personality of her predecessor models. This new model has ushered a new era in the Rodman range of boats.
The new Rodman 1090 Evolution embodies the perfect balance between past and present, where the key features of the Rodman brand are preserved and more innovative aspects in terms of design and functionality are added.
The new Flybridge version of this model offers a large space to enjoy sailing outside, with a sofa for up to 4 people and two seats at the control station.
This new Flybridge version added to the version released last season in Hard Top, with electric sliding door, make this model one of the most versatile in the market.
Hence, this model is now positioned in the market as the best option for those Owners who seek a modern, comfortable and functional boat with a safe and reliable navigation in each of the available versions.